Used Rhodes 19 Centerboard Store
2004 Rhodes 19 Centerboard Sailboat Located in TX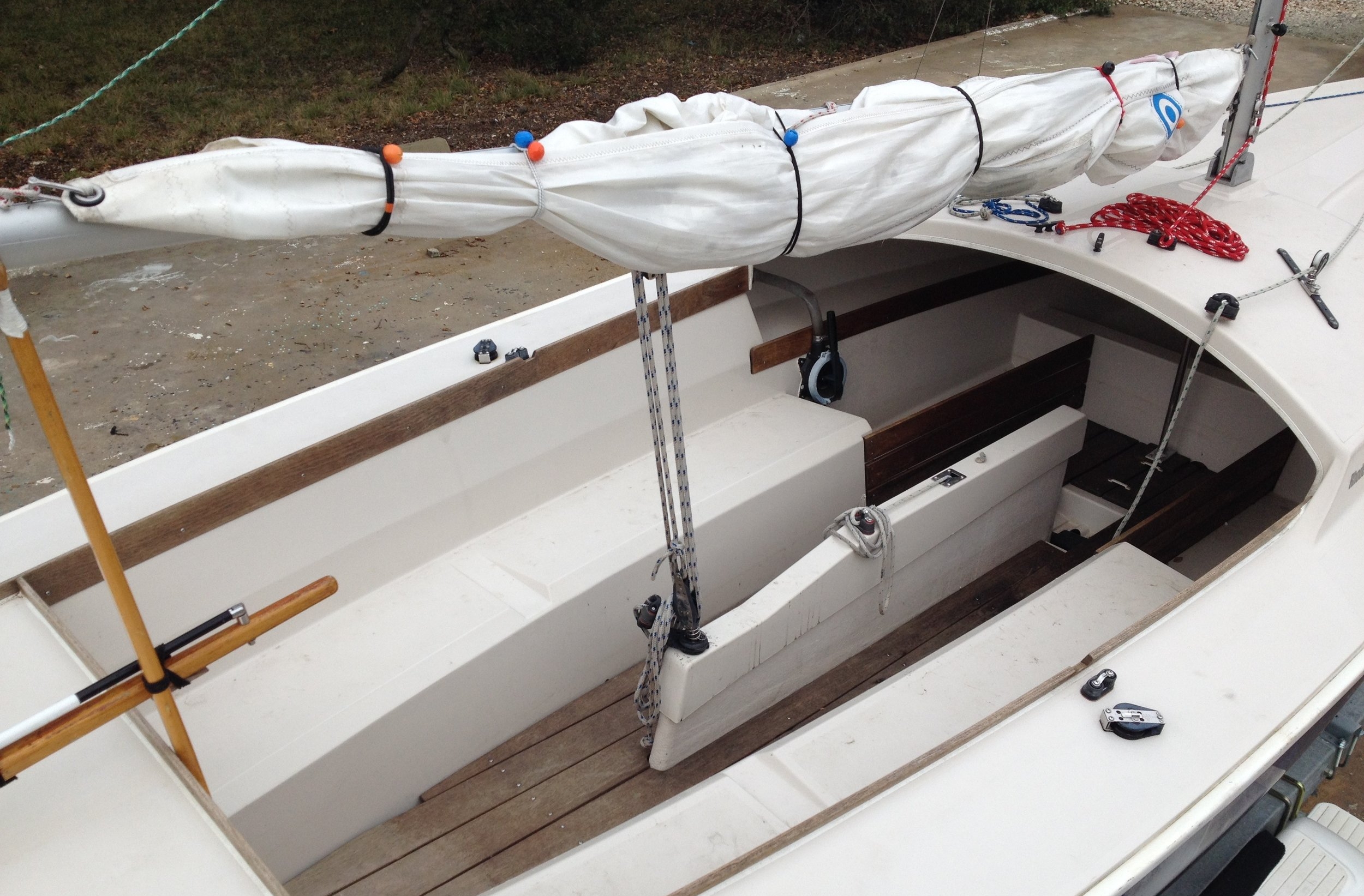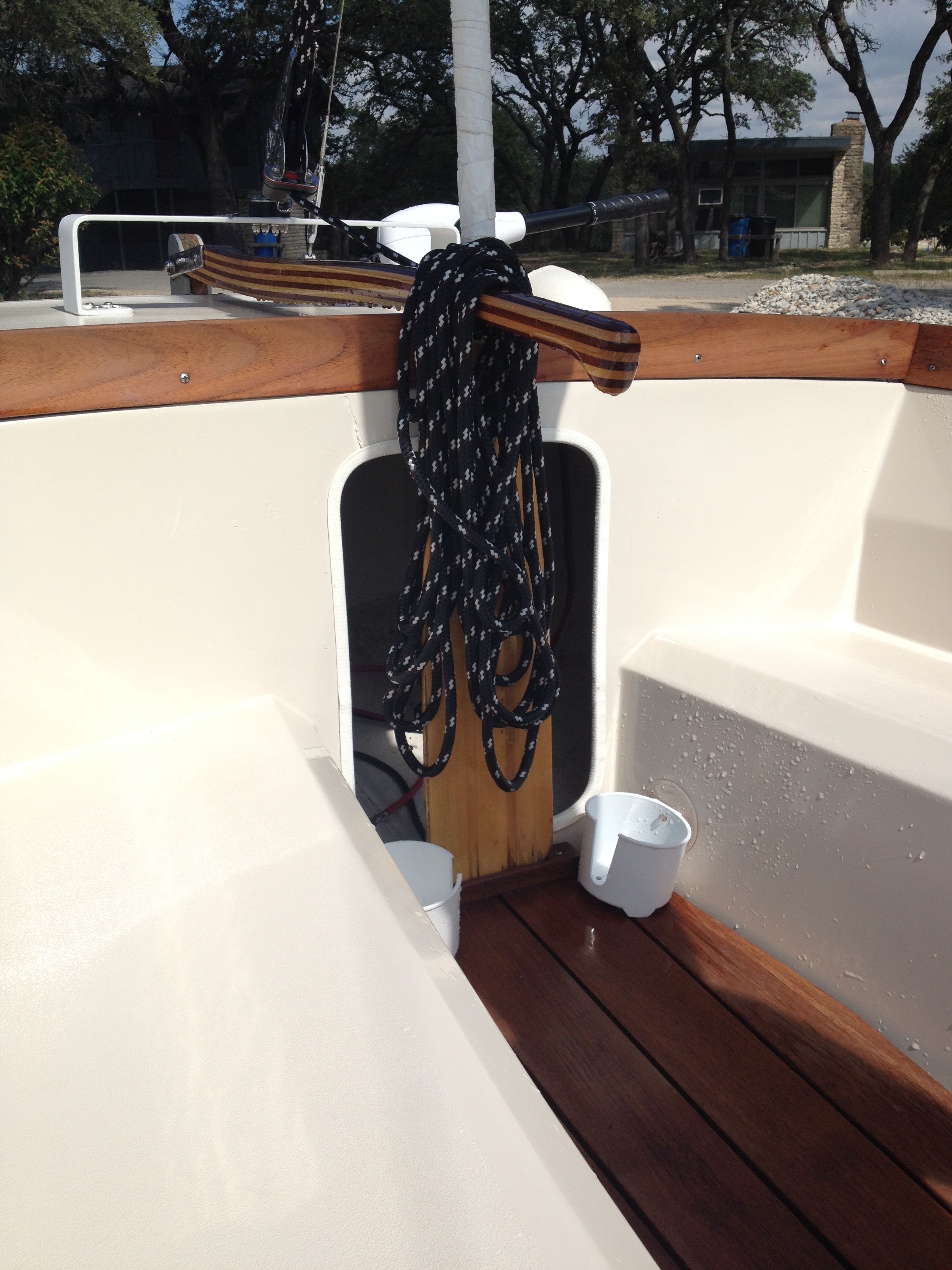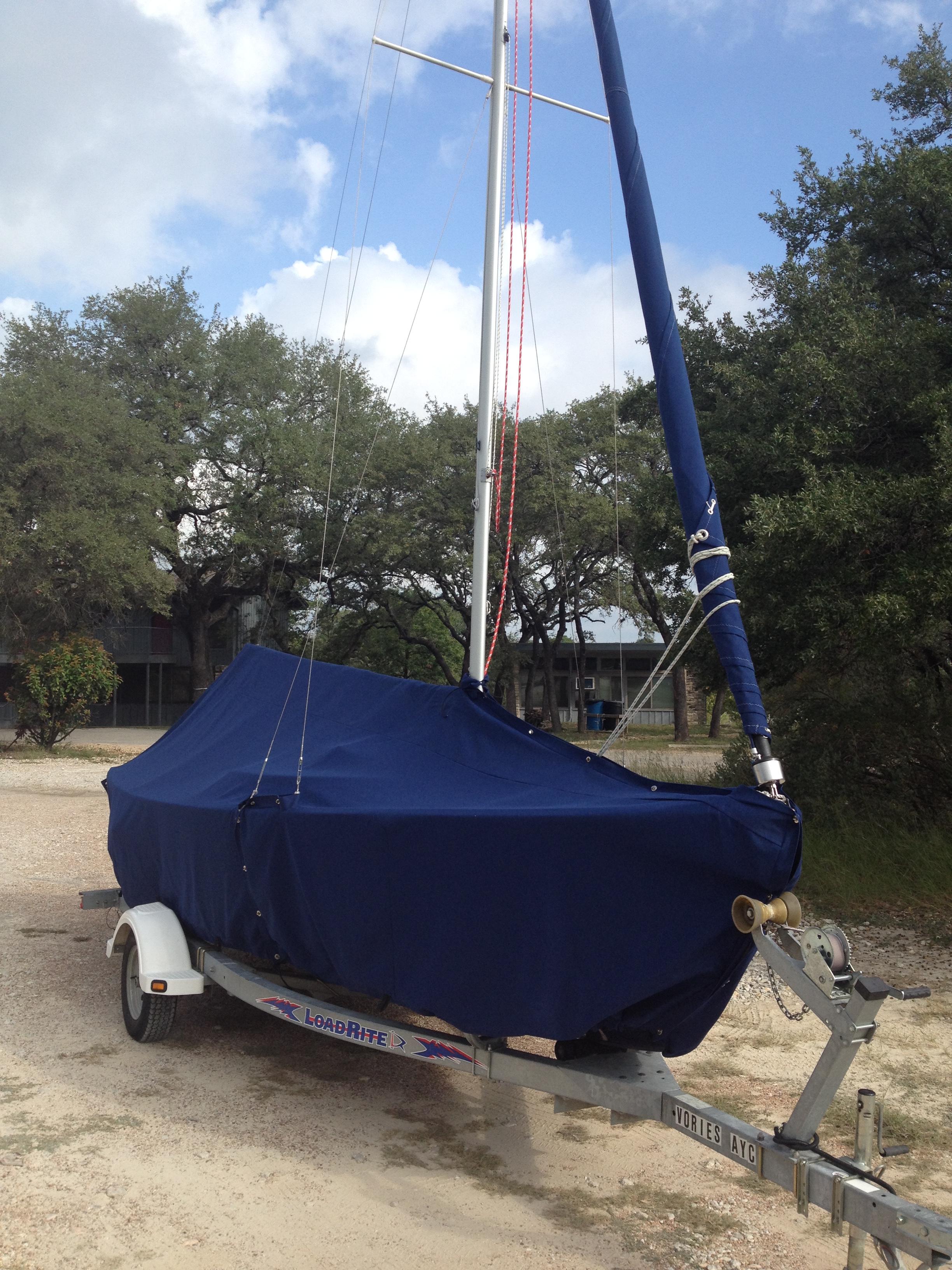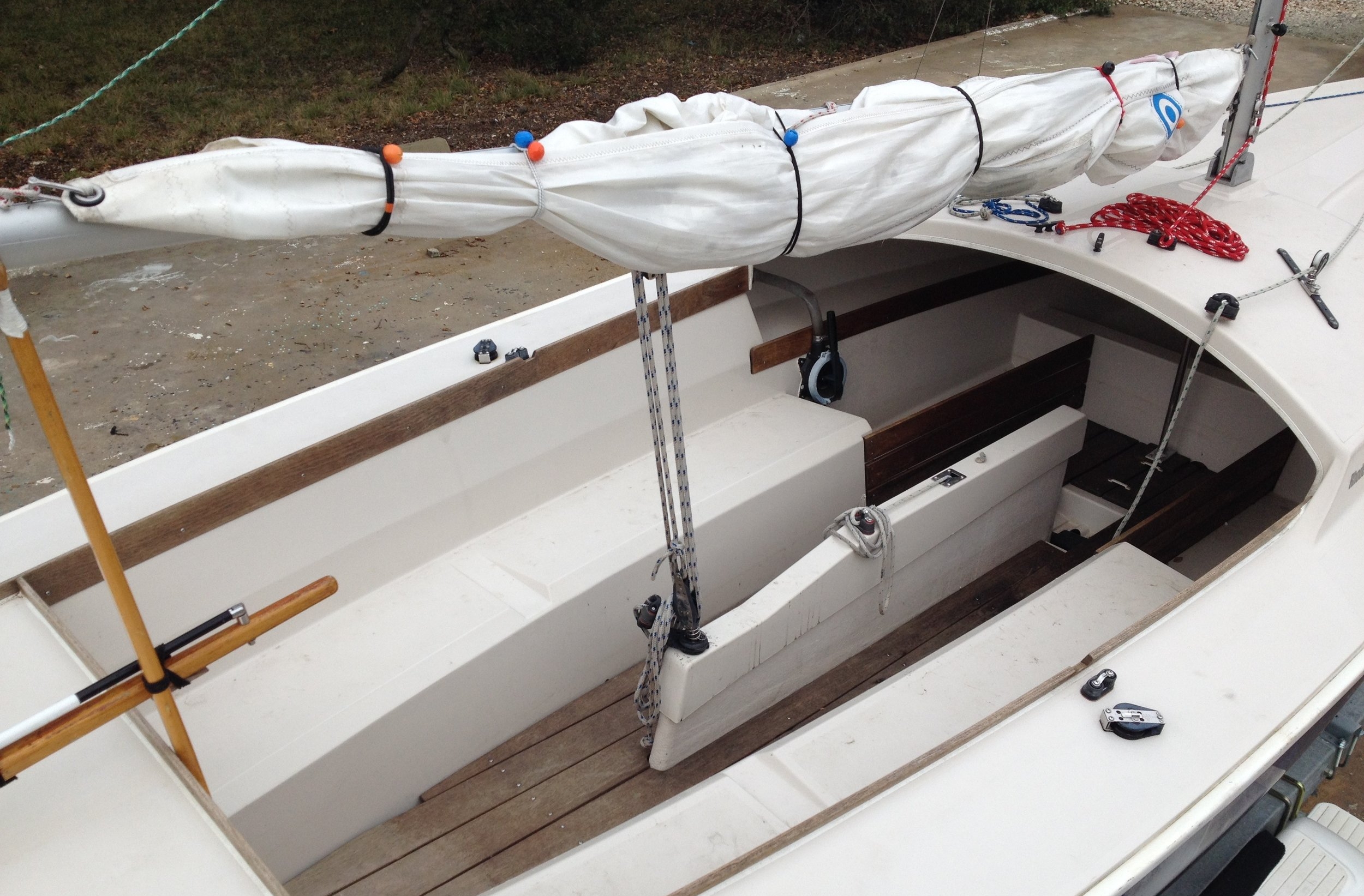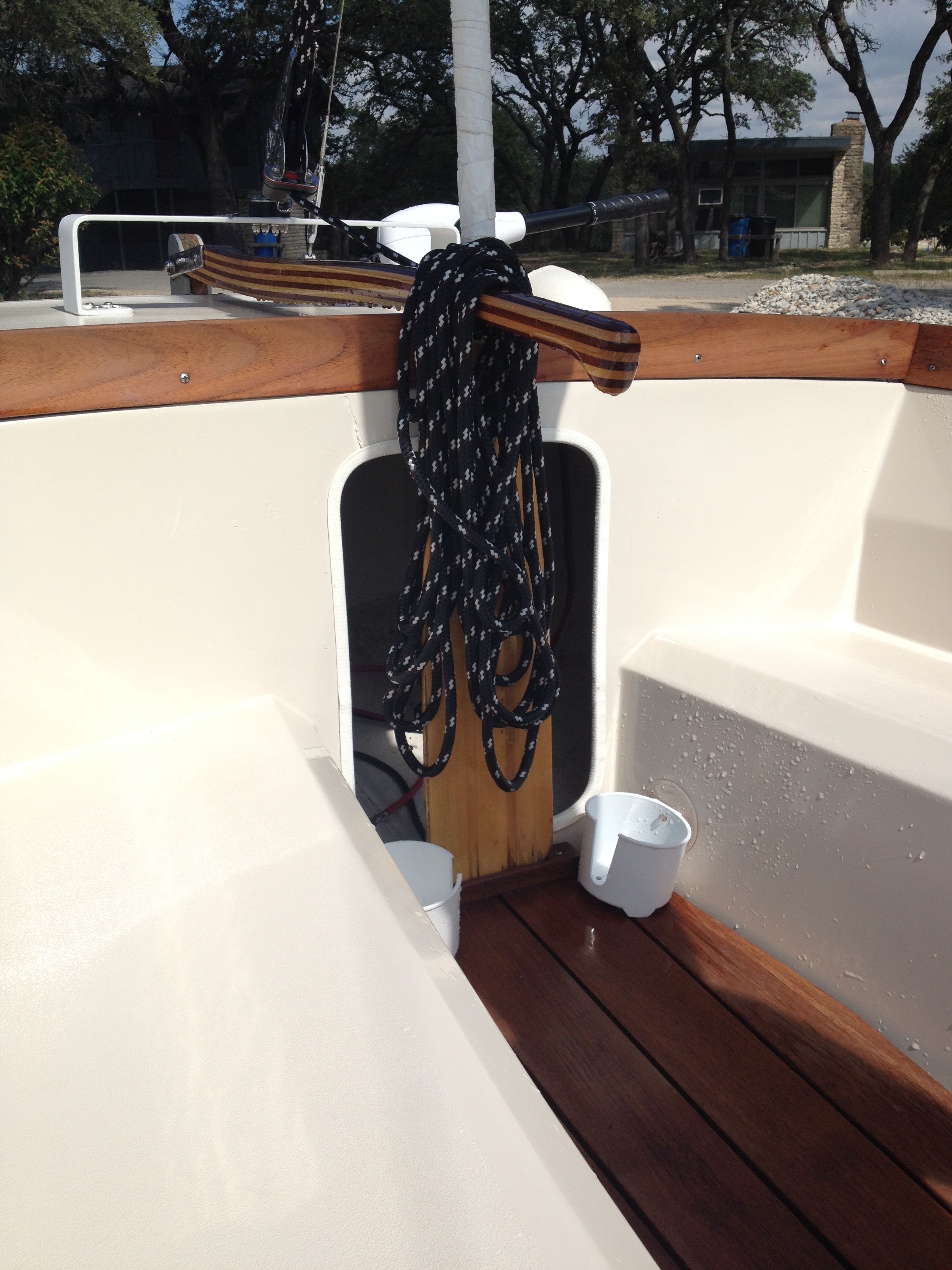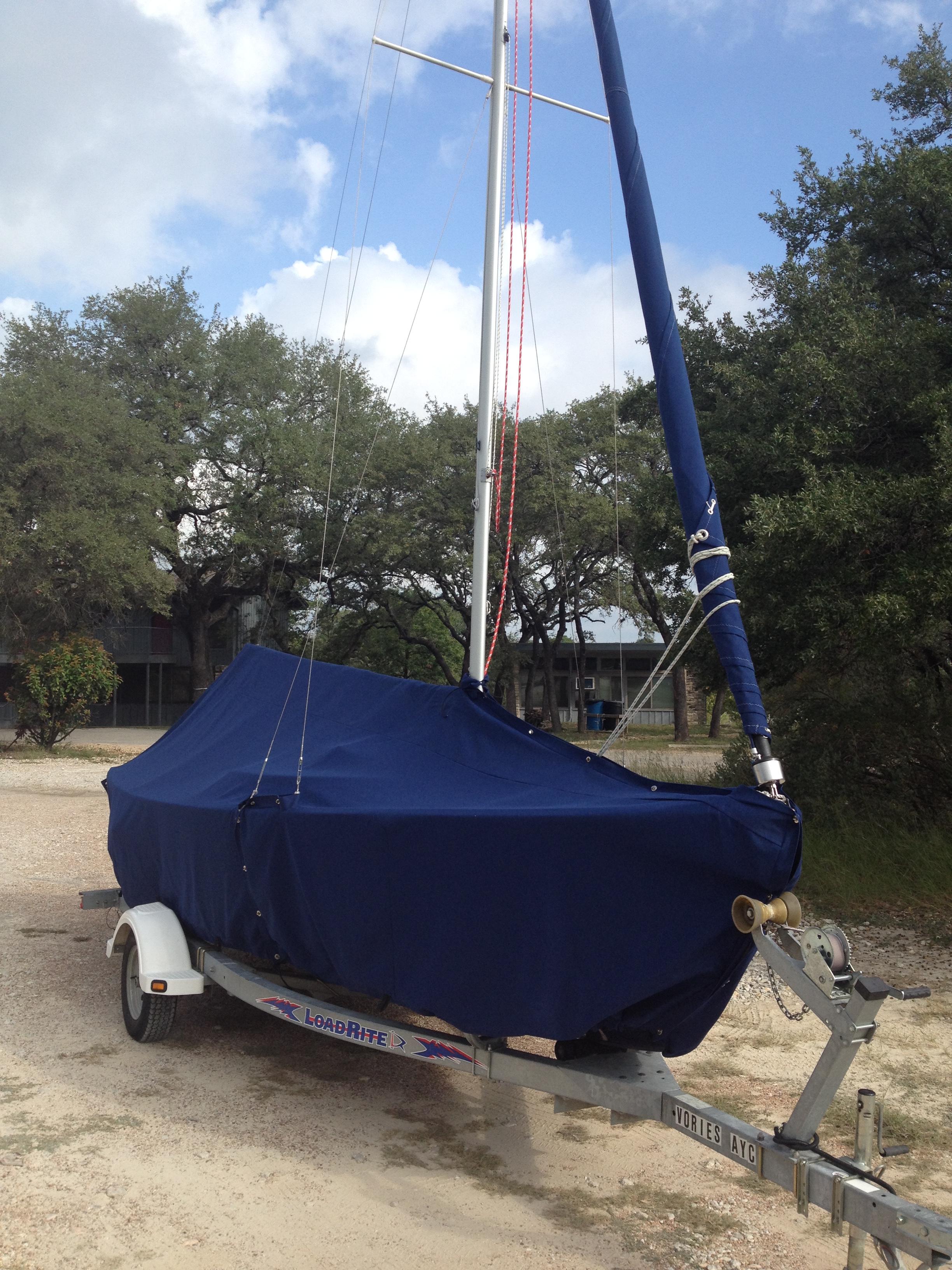 sold out
2004 Rhodes 19 Centerboard Sailboat Located in TX
2004 Rhodes 19 Centerboard Sailboat built originally with tiller extension, light & battery box, outboard bracket, fire extinguisher, manual bilge pump, drain plug, block action outhaul, topping lift, spinnaker gear & pole, wind indicator, headsail furler, mainsail with numbers, spinnaker sail, jib sail, boom tent with aft flap, galvanized trailer, tongue jack, and midnight blue hull color.
The seller reports:
1. Aside from some minor cosmetic damage, the boat is in great shape.
2. Original sails plus a 2017, never-used, Dacron cruising main with approximately 20% sail area removed from the leech.
3. 2017 full boat cover.
4. Original cockpit tent.
5. 2017 lightly used roller-furling sail with Umbrella leech.
6. 2017 lightly used Mann Kota Riptide electric motor.
7. 2017 lightly used battery and battery box.
8. Seven PDFs, four flotation cushions.
9. Sail covers, sail bags, halyards, lines, bumpers and bow light.
10. Trailer is in great shape and has a spare tire.
11. Original transom mounted mast carrier (not shown) included.
12. Original mainsheet block and cam (to restore original setup) included.
13. Original fire extinguisher (not tested lately) included.
14. Mainsheet block and cam moved to transom to clear cockpit of any lines – nice for cruising.